COOKING WITH RINA, LIVE IN YOUR KITCHEN
INTERACTIVE ONLINE COOKING CLASSES.
JOIN OUR GROUP SESSIONS WITH YOUR FRIENDS
Rina was born the Philippines with Spanish heritage, and has lived in Italy for over 20 years mastering Piedmontese cuisine with Asian fusion.

We started cooking classes in 2007 at our old B&B in Asti,now continued at Villetta Sampaguita.

Creations range from homecooked traditional dishes to elevating comfort food with a modern twist.

Our online cooking classes are a natural evolution of these times and have been enthusiastically received.
CLASSES ARE FOR GROUPS OF 3 OR MORE PARTICIPANTS
Price per device - 40 euro, 90 minutes class including recipe and instructions.
Cooking class times last 90 minutes and start at either 1900 or 2000 European Central Time (GMT +1) Rome, Paris, Madrid etc. (see below)
PYRAMID COOKING PARTIES - SIGN UP 3 FRIENDS TO COOK ALONG WITH YOU AND GET A FREE CLASS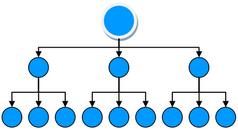 JULY RECIPES
Vegetarian delights.
Pasta and Risotto dishes.

Main course dishes.

Black lentils & brown rice, and smoked tofu

cooked with ginger, turmeric and dried tomato sauce. Served with steamed green vegetables.

CODE V10

Tagliatelle w artichoke & prawns

Homemade tagliatelle with artichokes and prawns with pesto sauce

Fillet of Beef with red wine sauce

served wth vegetable puree


CODE SU10

Tagliatelle with pesto

homemade wholewheat tagliatelle with erbette or chard pesto

CODE V11

Lets make Pasta & Ravioli

make your pasta from scratch with choice of sauces.


Pan fried cod with tomato and pepper sauce

served with steamed vegetables


Chicky burgers

chickpea patties with roast potatoes

CODE V12

Express Ragu

quick ragu from scratch (one hour) with fresh pasta

CODE PA12

Pork tenderloin stuffed with mushrooms

wrapped in prosciutto and served with herb ricotta mash & calvados sauce
CODE SU12

Lets make gnocchi

secrets of making pillowy gnocchi
served with sauce of your choice.

CODE V13

Lemon risotto

with asparagus, smoked salmon and burrata


CODE PA13

Pan fried Salmon with chickpea puree

Served with grilled vegetable pasta salad


Fruity Tiramisu

eggless tiramisu with seasonal fruit and dark chocolate

CODE V14

Ravioli with prawns

home made ravioli from scratch stuffed with prawns and with prawn bisque sauce

CODE PA14

Cod Saltimbocca

Cod wrapped in prosciuto on zucchini and sage puree


CODE SU1
Times are European Central Time (GMT +1) Rome, Paris, Madrid etc.
| | | | | | |
| --- | --- | --- | --- | --- | --- |
| Italy | UK | EST | CST | MST | PST |
| 1900 | 1800 | 1300 | 1200 | 1100 | 1000 |
| 2000 | 1900 | 1400 | 1300 | 1200 | 1100 |
WHAT YOU NEED TO JOIN:
• A portable device with camera and audio such as a smart phone or laptop with webcam and broadband connection
• We use Google Meet which is simple to connect either directly on a browser or by downloading the app.
• After booking we will send you the list of ingredients and utensils required, the recipe and details on how to connect.
• Private Group or custom classes available for minimum of 4 people.
PAYMENTS THROUGH VISA OR MASTERCARD ON OUR SECURE WEBSITE
FOR MORE INFORMATION ON CLASSES OR GROUP DISCOUNTS PLEASE EMAIL

Site Design by Erin Brewer